The Straight Up Strings product line, developed by luthier and acoustician, Roger Siminoff, now includes steel string guitar strings. Straight Up Strings for Guitar, in light, medium and heavy gauges, will debut at IBMA's World of Bluegrass in Raleigh, NC, and will be available at the IBMA Business Conference Trade Show, Booth #106, Wednesday, Sept. 30 and Thursday, Oct. 1.
The Straight Up Strings product line, which includes strings for banjos and mandolins, is based on engineered string gauges and core-to-wrap ratios to optimize the relationship between strings, and how the strings react to the soundboard. The result is string-to-string balance in tone, sustain and timbre, across different brands and even builds, of instruments.
"With the feedback we've received on Straight Up Strings for Banjo and Mandolin, it was clear we needed to address the guitar next," Siminoff notes. "Not only were our customers clamoring for guitar strings, but when we analyzed existing (guitar string) sets, we saw something missing: We then calculated tensions and torque loads on a bell-shaped curve, which optimizes balance, sustain and brightness."
Those familiar with the the bridge and soundboard relationship of moveable bridge instruments, like banjo and mandolin, will find a different application with regard to guitar. On the guitar, the significant force is the torque (twisting) action of the bridge, rocking forward toward the peghead as the strings are played. (Contrast this to the downward or "pumping" force at the bridge required to move the banjo and mandolin soundboard up and down). Strings toward the center of the guitar require greater torque, and therefore are higher tension, compared to those on the outer edges; hence the smooth bell-shaped curve; a first in the industry.
Roger Siminoff, developer of Straight Up Strings and founder of Pickin' Magazine and FRETS Magazine, has been focused on strings for nearly 30 years, and was a driving force in convincing the major string manufacturers to post guitar string gauges and tensions on packaging. Kali Nowakowski and Amy Sullivan, Siminoff's daughters, have owned Siminoff Banjo and Mandolin Parts since 2013 and are responsible for day-to-day operations and bringing Straight Up Strings to market.
Straight Up Strings will be available September 30 for guitar in light, medium and heavy gauges. They're already available for mandolin in medium and heavy gauges and for banjo in light, medium and heavy gauges. Guitar strings will be available as a single pack ($9.95), 3-pack ($25.35) and 6-pack ($48.35) at http://parts.siminoff.net/ and Elderly Instruments (www.elderly.com); and in-store at Gruhn Guitars (Nashville) and Sylvan Guitars (Santa Cruz, CA). Shipping October 5.
Dear Luthiers,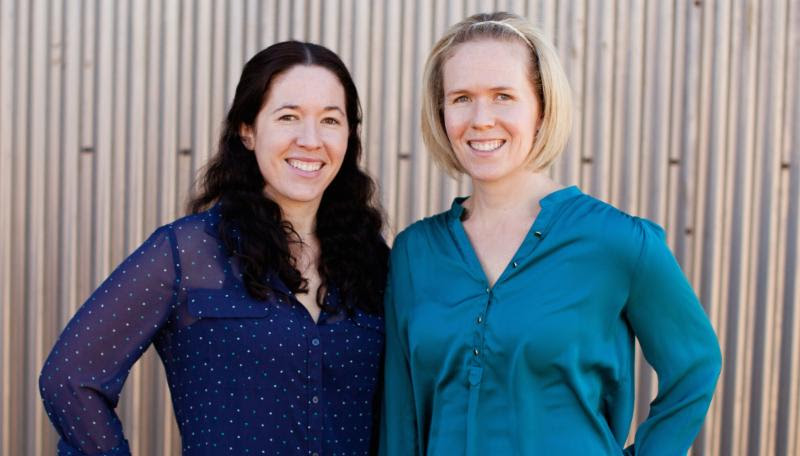 As the weather warmed and activity increased, our June was about as busy as it gets! We've been at work building your custom mandolin and mandola kits, and have especially enjoyed seeing the fruits of your labor. It seems those long, cold winter months many of you experienced yielded plenty of focused shop time. We love to see your projects, in-progress and finished, so please keep us
updated
either via
email
or feel free to post them on our
Facebook page
.
We recently announced several more 
Straight Up Strings
endorsers! Welcome to the Straight Up Strings family:
Jayme Stone
(Jayme Stone's Lomax Project) and
Jesse Langlais
(Town Mountain) on Banjo. On Mandolin, we're happy to be represented by
Don Julin
(Billy Strings and Don Julin and author of 
Mandolin for Dummies
),
Andrew Marlin
(Mandolin Orange), and
Tristan Scroggins
(Jeff Scroggins and Colorado) as our "Artist on the Rise." We celebrated Andrew Marlin's endorsement with a trip to see Mandolin Orange in concert in LA last month. The Steep Canyon Rangers happened to be in town, too, so we lucked out with a weekend of mighty fine North Carolina music.
Keeping with the North Carolina theme, we also recently hosted
Mipso
for a wonderful, warm and intimate house concert. Our next house concert will be in the Fall, so stay tuned.
A highlight of our summer is CBA's Father's Day Bluegrass Festival in Grass Valley, CA. Each summer, we load up the cars and trailer and spend a fabulous 5 days in the Luthier's Pavilion, meeting many of you and sharing the triumphs (and challenges) of building and playing instruments. Between shifts, we made sure to see Dawg perform and several others, including Straight Up Strings artist, Bill Evans' "
Banjo in America
" presentation.
This year was especially fun for us, as we have recently become CBA's co-Area VPs for the Central Coast. We'll be working on connecting and promoting the local bluegrass community, so if you're local, please drop us a line and let us know if you'd like to be on that email list.
Amy Sullivan and Kali Nowakowski
Straight Up Strings
by Siminoff Banjo and Mandolin Parts
From Roger
We're gearing up for another
Luthierie Camp
 to be held in about three weeks. We're going to have six luthiers from around the country join us for a very intense week to learn all the phases of building a mandolin. At the end of the week, they will leave Camp with a fully assembled, top quality, tap tuned, white-wood mandolin that was constructed with their very own hands. Our Luthierie Camp program is very exciting for us. Kali, Amy, Nolan, and I finish the week in a rather exhausted and worn-out state, but we are always enriched by the relationships we have developed, the interactions we have had, and the wonderful things we learn from teaching others. Hope you get to join us one of these times.
I'd like to personally thank each of you who have tried our
Straight Up Strings
, and especially those of you who have taken the time to share your experiences with us. Our string program has not been an insignificant effort, but instead a rather intense on-going program that reaches back almost 40 years. Having it come to fruition and learning about the impact our strings have had on your playing is incredibly rewarding for us. And, as Kali and Amy point out, we've been greatly enriched by the many endorsers who have recognized the value of our efforts and have stepped out front to say so. If you have the time to provide us with some input on
Straight Up Strings
, I'd sure enjoy
hearing from you
.
Thanks for your continued interest in Siminoff Banjo & Mandolin, and thank you for your business. We do appreciate it and you!
Thanks for building with us…
Roger
Luthier's Tip: Bridge Alignment
The soundboards of movable bridge instruments, like the banjo and mandolin, are driven by the downward pressure of the strings on the soundboard ("head" in the case of the banjo). The soundboard resists the strings' pressure and pushes back on the bridge with an equal force until a stasis or balance point is reached. In this state, the soundboard is "loaded" and ready for any response or change in the strings' pressure. When the strings are played, the strings' energy and change in tension creates an interaction with the soundboard, the final result of which is the production of sound.
The connecting link between the strings and the soundboard is the bridge whose structure plays a key role in the production and quality of sound. The mass of the bridge must be balanced to the gauge of the strings and the power of the musician's attack. Heavy bridges need heavy strings, and respond better to a heavy attack. Strings over bridge feet interact differently with the soundboard than those over the bridge's saddle or arches – a key focus for us when we developed
Straight Up Strings
with their carefully compensated down pressures that adjust for where strings sit relative to bridge structure. The contact of the bridge's feet to the shape and curvature of the soundboard is critical to good tone production.
The location of the bridge on the soundboard is vital to proper intonation; an instrument with perfectly adjusted intonation sounds 100% better than one that is slightly off. Lastly, the vertical alignment of the bridge plays a key role in how the strings' energy is transmitted to the soundboard, and how the soundboard's energy is sent back to the strings (something we call a "restoring force"). The bridge in this photo was improperly fitted and is leaning far too much toward the peghead. In this position, it cannot do its job efficiently to drive the soundboard. Aligning it properly to be perpendicular to the arc of the soundboard will make a major difference in the sustain, clarity, and overall tone production of the instrument. Re-aligning the bridge will require re-shaping and re-fitting the bridge feet.